I see this meme floating around all the time, but I've never actually given it a go before now. Top Ten Tuesday is a bookish meme hosted by The Broke and The Bookish. This week's theme is 'Back to School Freebie', so I'm going to list ten books that I read during my school years and loved.
---
The Noughts and Crosses Series by Malorie Blackman
A brilliant set of YA books dealing with the issue of racism by flipping it on its head. I unfortunately never got round to reading the fourth book in the series, Double Cross. I'm not sure why, maybe I'd grown out of them slightly when it came out. I'm definitely tempted to get myself a copy now though.
---
The Maximum Ride Series (Books 1-3)
There is actually nine books in this series, and I've read four and five, but from book four onward, James Patterson got a ghost writer and they were terrible. The first three, however, are great. About a group of kids who grew up in a lab, and have been implanted with bird's wings. The story begins after they have escaped the lab and are on the run.
---
The Twilight Series by Stephenie Meyer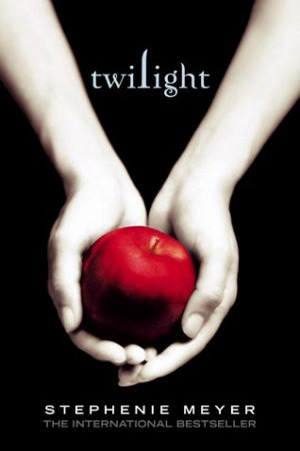 I can't do a post about the books I loved as a teenager and not mention Twilight. By the time I got to Breaking Dawn, I realised how awful they are, but I don't think I've ever been more excited about a book than I was with the first book, and New Moon to a similar extent. I liked Eclipse less, and then Breaking Dawn was just ridiculous.
---
Wicked by Gregory Maguire
I had a period in my teens where I saw Wicked the Musical far too many time to be considered healthy. I was absolutely obsessed, so naturally I decided to read the book that inspired the musical. It was weird. Really weird, and really slow, and pretty boring. I managed to get through to the end and gave the sequel a go, but gave up after a few chapters.
---
The Diary of a Chav Series by Grace Dent
I borrowed these from a friend and thought they were great. Really funny tales of a 'chavvy' teenager and her 'chavvy' family. Really taking the stereotype that seemed so popular at the time and exaggerating it into these ridiculous stories. I believe there's another three books in the series, but I only ever read the first three.
---
A Christmas Carol by Charles Dickens
If we're taking about books that I actually read at school, for school, A Christmas Carol is one that stands out. It's the first and only Dickens novel I've read, but I really enjoyed it. It helped that I already vaguely knew the story and the Muppets version happens to be one of my favourite childhood films, but I adore Dickens' writing style. It makes me wonder why I've never bothered reading any more of his works, but I'm not a massive lover of the classics.
---
The Lovely Bones by Alice Sebold
I think this was possibly the first 'adult' book I ever read. I was about 15 when the film came out, and I found the book lying around the house and decided to give it a go. Despite its very harrowing and controversial subject matter, I thought this book was incredible. It's difficult to talk about a book like this, because it feels wrong to use positive superlatives. I know there are a lot of people who don't like this book, and I can understand why, but if you haven't read it, please do.
---
Anything and everything by Judy Blume
I like to consider Judy Blume as being the American version of Jacqueline Wilson, but written a decade earlier, and aimed at a slightly older audience. Although I did read a lot of Jacqueline Wilson growing up, Judy Blume pretty much was my preteen years. I think I've read all, or at least most, of her books. Going through them now makes me want to go back to that age so I can read them all again.
---
Holes by Louis Sachar
This is another stand out that we read as a class. I found that a lot of books chosen by teachers for everyone to read ended up not being very good, but I loved this one. It's just such an exciting story. The film is also pretty good.
---
Of Mice and Men by John Steinbeck
Anybody who has sat a GCSE English exam will know why I simply can't leave this out of a list of books I read at school. Of Mice and Men was absolutely hammered into our brains, and as much as I resented it at the time, in hindsight I realise what I wonderful book this really is. I'd love to read it again.
---
So that's ten. I've probably gone into far too much detail, and I doubt I'll write this much every week, but I hope you enjoyed my first Top Ten Tuesday. Feel free to leave links to yours in the comments so I can have a look.